At PowerRFP, our mission is to empower your procurement team. We made our professional-level project management tool available to all users.
We have made significant changes to the PowerRFP platform so that you can stay focused on what matters most—evaluating proposals. PowerRFP Platform changes streamline your workflow, so you can quickly communicate, track, and manage multiple proposals from your suppliers.
Let's take a look!
Dashboard Changes
PowerRFP'S new Project Dashboard is streamlined to help you better manage multiple projects. Now, you can view by Current, Completed and Cancelled Project Status arrangement.
The project status viewing change adds efficiency to the workflow while viewing different stages of multiple ongoing projects.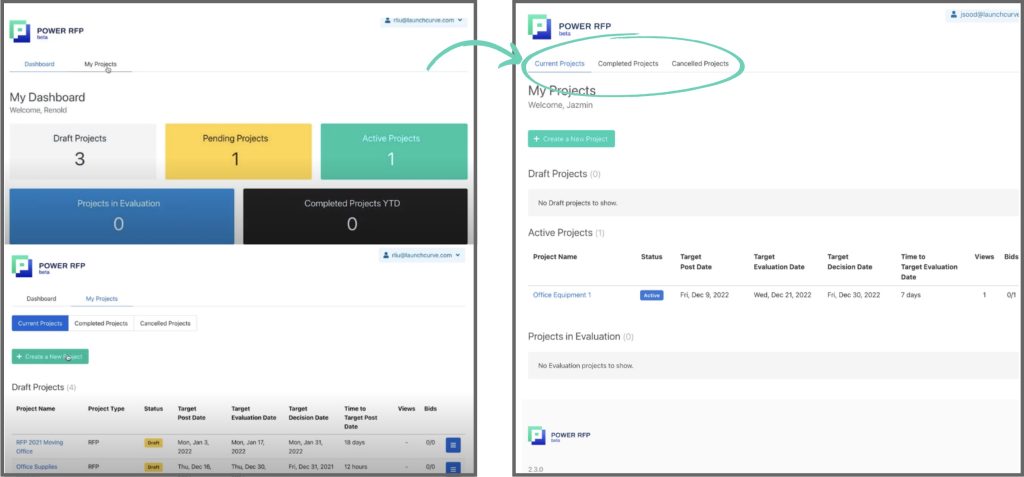 Project Information Requirement Changes
Some required details for publishing new projects are in a condensed format to view information quickly, and avoid confusion during the RFP Process.
Most noteworthy,  instead of going back and forth between sections, all steps are now placed in one space. PowerRFP narrowed the process to one page for viewability ease.
Additionally, there is changes in the platform when imputing information for a new project:
Removed Information – Product Budget, Proposal Submission Instructions and Payment Preferences questions.
Merged Information – Product Introduction and Product Service Scope is now the Product Description and the Evaluation and Selection criteria is incorporated into the Proposal Scorecard.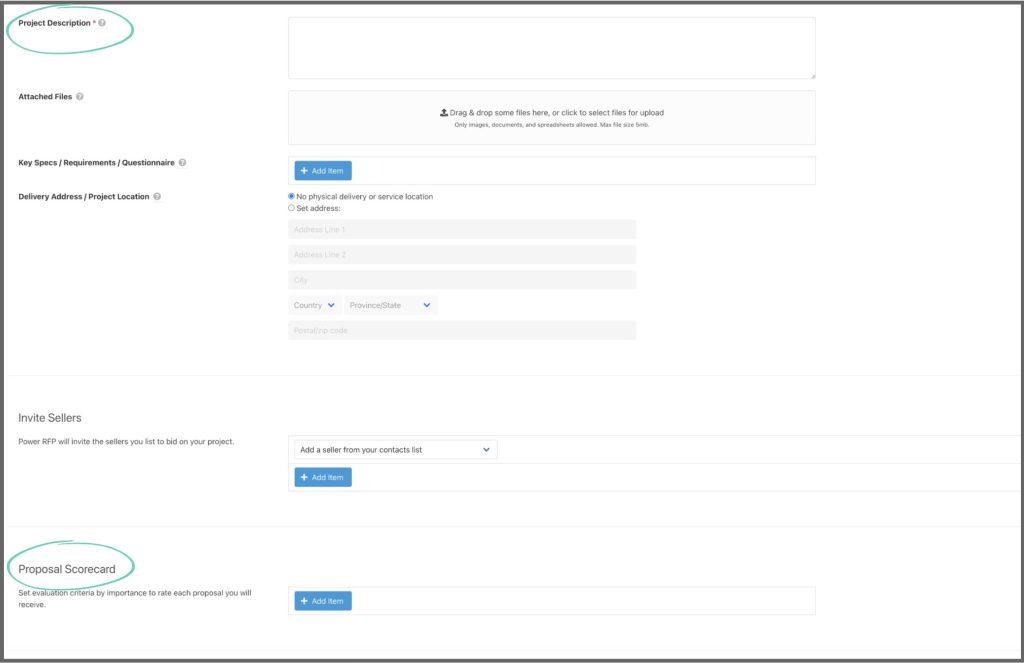 Ability to Draft Project
Sometimes, you don't have all the answers at once. With the Save Draft button, you can save your progress and return to it later. This feature allows you to create a project and add information and details as you see fit.

Try out Power RFP today!
Sign up for free to experience a hassle and stress-free procurement management tool today.